TOTEM | a collaboration with UK artist and illustrator Lorrie Whittington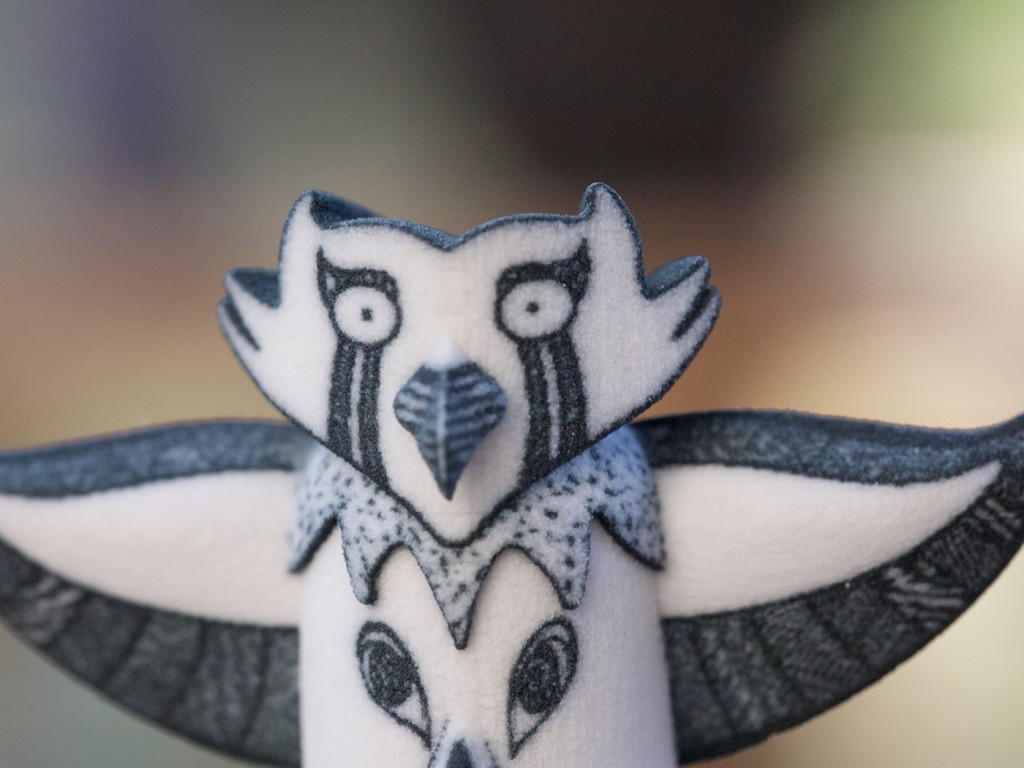 This has to be one of my favorite collaborative pieces of 2015.  Teaming up with the amazingly talented Lorrie Whittington, we turned one of her wonderful illustrations into a three dimensional mini sculpture. The detail of the line work exceeded my expectations and really opened my eyes to even greater possibilities.  I can't wait to work with Lorrie again!
What is a TOTEM?
According to the
entry
on Wikipedia, the word totem derives from the Algonquian word odoodem, "his kinship group".
Totem poles can communicate important aspects of culture. Carvings of animals and other characters typically represent characters or events in a story.
What story does this totem pole tell? I think I'd like to hear what the owl had to say first (though the cat probably has a few good yarns to tell as well)!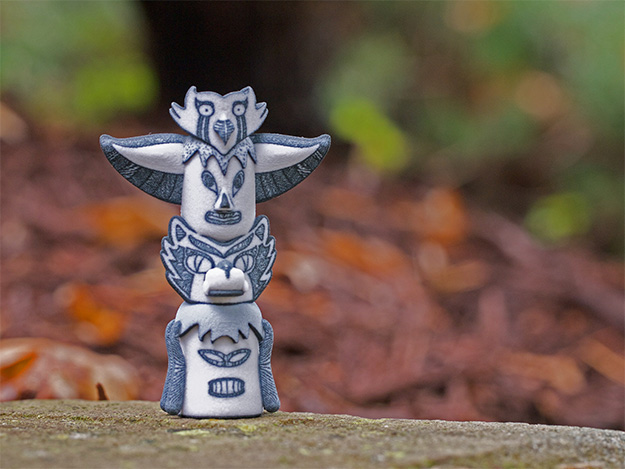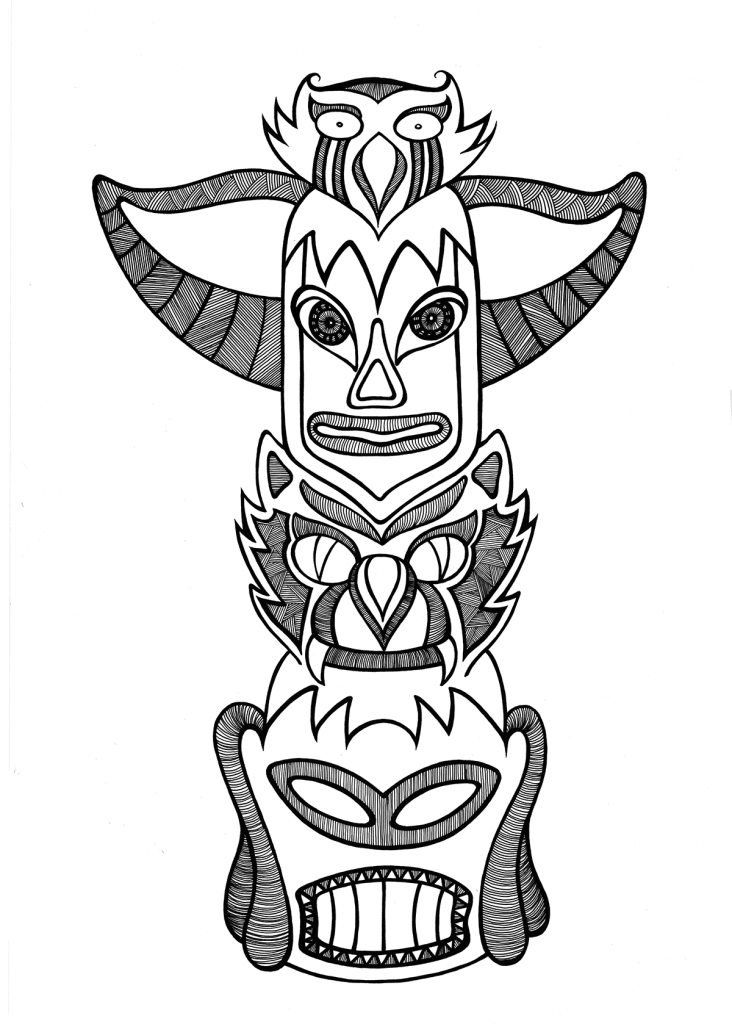 TOTEM is based on this illustration by Lorrie Whittington.
Lorrie is an artist, illustrator, photographer and writer, living in a village just outside Chichester in the heart of the Sussex countryside on the south coast of Great Britain. She is also founder and co-editor of an online art & design magazine called Artjunky.net which serves to support people in the creative industries, and contribute to various other publications.
She specialises in illustration and her medium is predominantly ink (black and white), though she does incorporate paint and mixed media elements. The majority of her work is commission based for both private collections and commercial.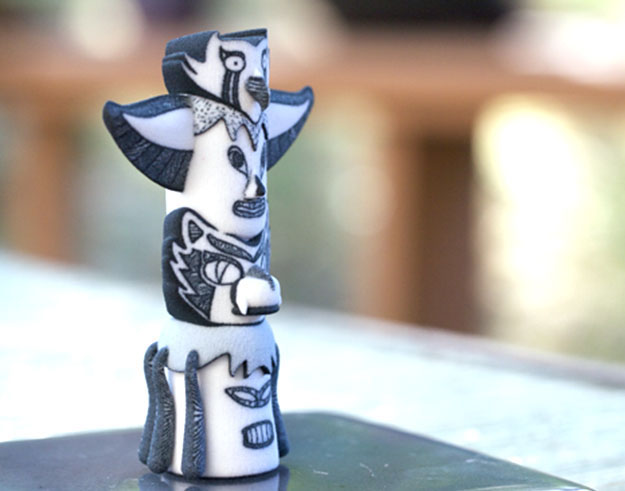 TOTEM is available for purchase for $28 USD + Shipping